Barbershop/Hair Salon
COVID-19 Prevention Campaign
Videos Ronnie's House crated,  were shared by Barber/Beauty Shops on their social media asking people to wear their mask, wash their hand and Watch their distance.  Beauty Industry also shared mental health resources on their social media reaching over 2000 views and growing daily.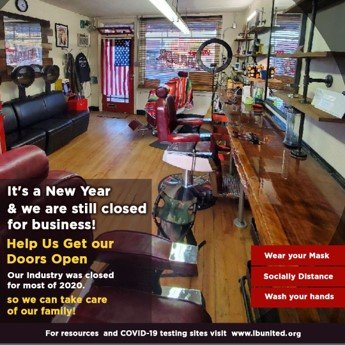 Safety Video
Beauty Industry
Barbershops and Hair Salons were closed during our Grant Period except for the last few days.
It was very challenging to get the Salons booked for a workshop to prevent COVID due their financial struggles and stress during COVID-19.  Once the shops opened, we distributed educational videos along with information from the City of Long Beach.
We emailed the video to a list of 400 barbers and Hair Salons with a 35% open Rate. 
business
promotion Campaign
Connected
Barbershops and Hair Salons

to funding
10 Shops Connected through
Digital Inclusion Grant with Tablets!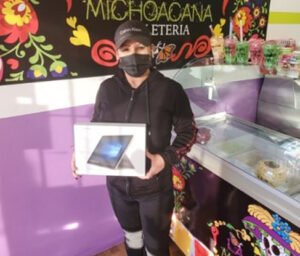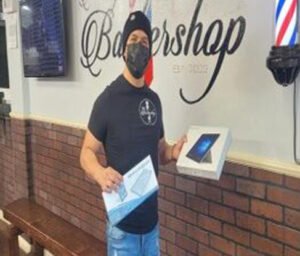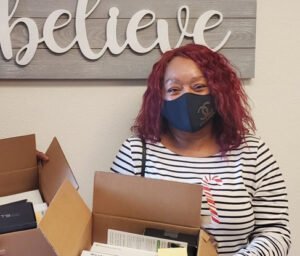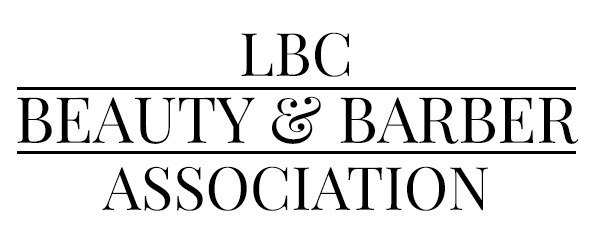 The Executive Director of Ronnie's House along with a group of beauty industry professionals, launched The LBC Beauty and Barber Association to further support the Beauty Industry through the recovery process.