Accelerate Uptown.
We help business grow!
Accelerate Uptown's Mission is to foster economic equity with a focus on women and minority owned businesses, through entrepreneurship, advancing careers in technology and supporting the transition of our reentry community from prison to life. We further work with community partners to support the health and well being our members through support groups, yoga, health and fitness programs.
Set up no cost 1 hour coaching session
4 sessions available at no cost each month
Ronnie's House
Ronnie's House is a 501c dedicated to the memory of Ronnie Senegal that is focused on economic equity and mental health services to underserviced communities.  Ronnie's House collaborates with community and government agencies to provide the tools, education to create an equitable playing field.
CSLUB
Led by Doctor Wade, CSLUB Institute of Innovation and Entrepreneurship provides Academic support to Accelerate Uptowns Members.
City of Long Beach Economic Development Department
Led by John Keisler, the Economic Development is a support of the programming at Accelerate Uptown.
Supported 100 Plus Barbershops
Supported 300 Plus Via Email
Supported 100 Through Text Messaging
Secure over 2 million in SBA/Other Loans and Grants
Ronnie's House led two roundtables during the Long Beach Racial Reconciliation initiative addressing Cannabis and Reentry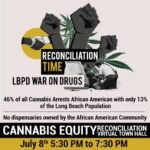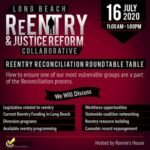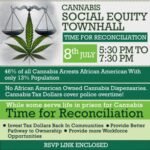 COVID-19 Support
Health Department
COVID-19 grant focused on connecting the community with resources and COVID-19 Education.
LB United Redesigned expanded
24hour Phone Line
Community Pop Up
Barbershop/Hair Salon Outreach